Regular price
$59.00
Sale price
$44.25
Unit price
per
Sale
Sold out
Rival Restaurants is an asymmetrical, real time, strategy and negotiating game for 2-6 players where revenge is a dish best served cold . . . and hot.  Each player will play one of 8 different restaurants, each with different level up bonuses, and combine them with one of 12 different chefs, each with a different chef powers. Each player starts with two recipes and work to acquire the required ingredients so that they can score popularity points by cooking recipes. The first player to earn 20 popularity points is declared "The Wiener" and wins the game.
**Expansion Sold Separately*
View full details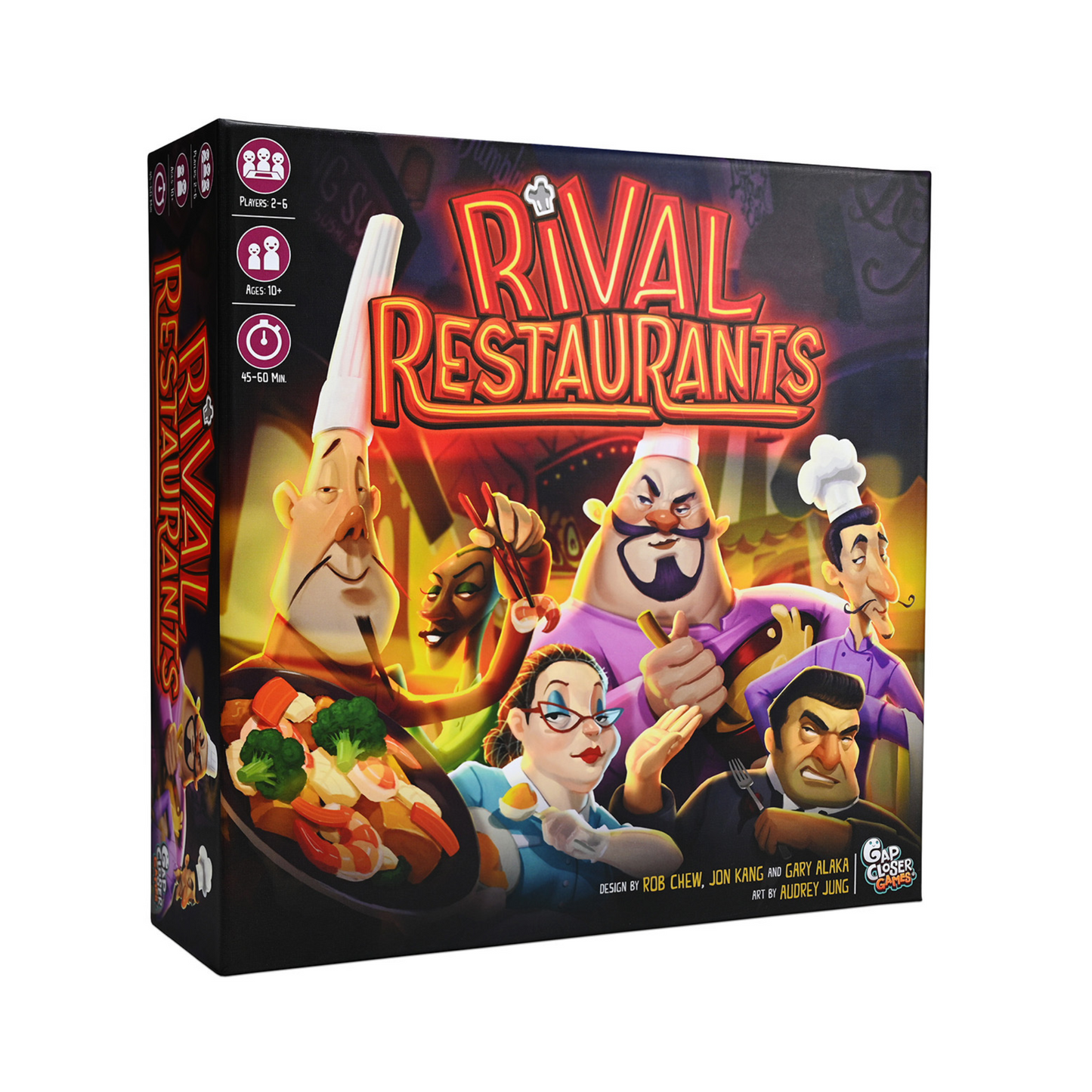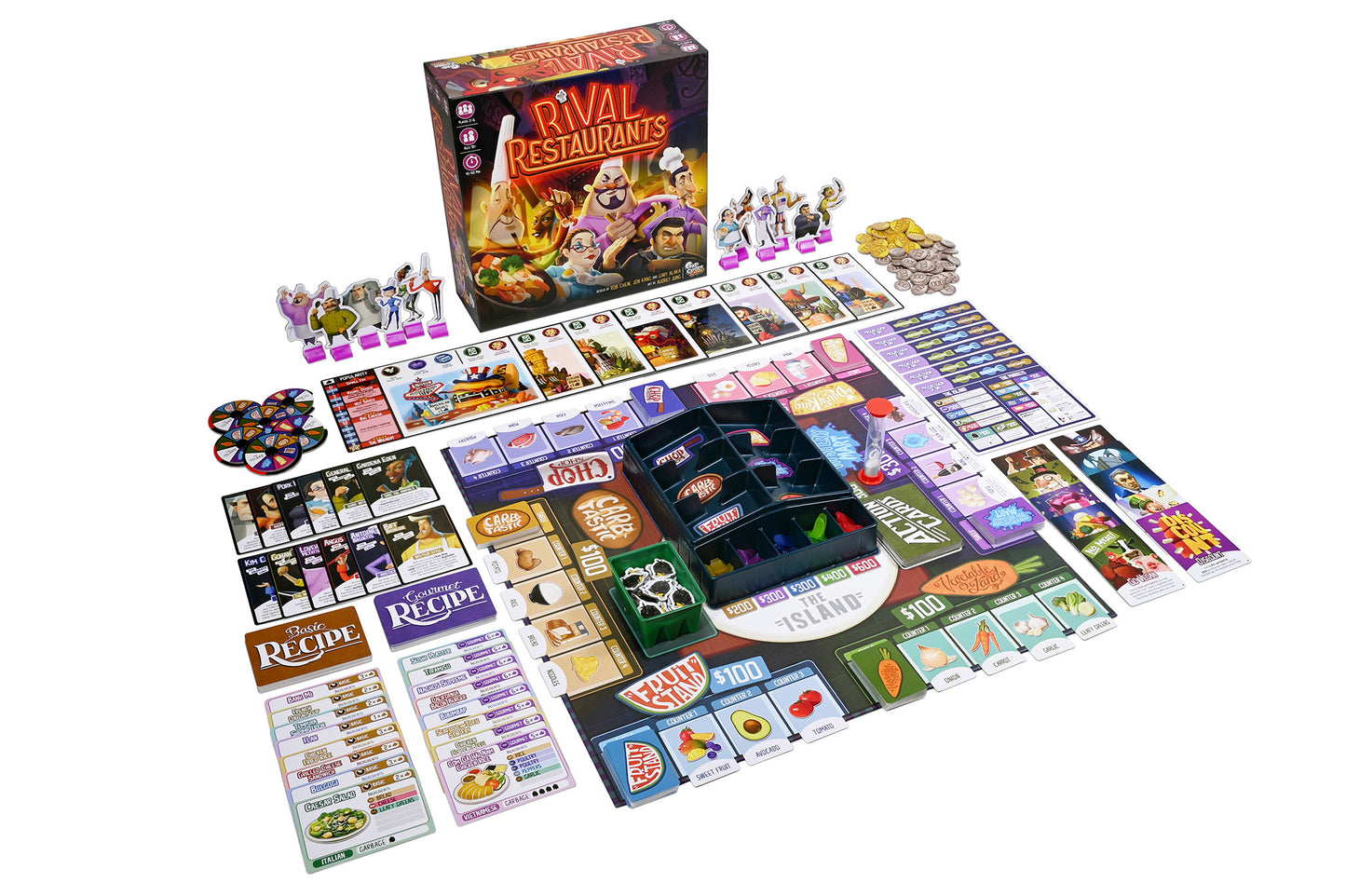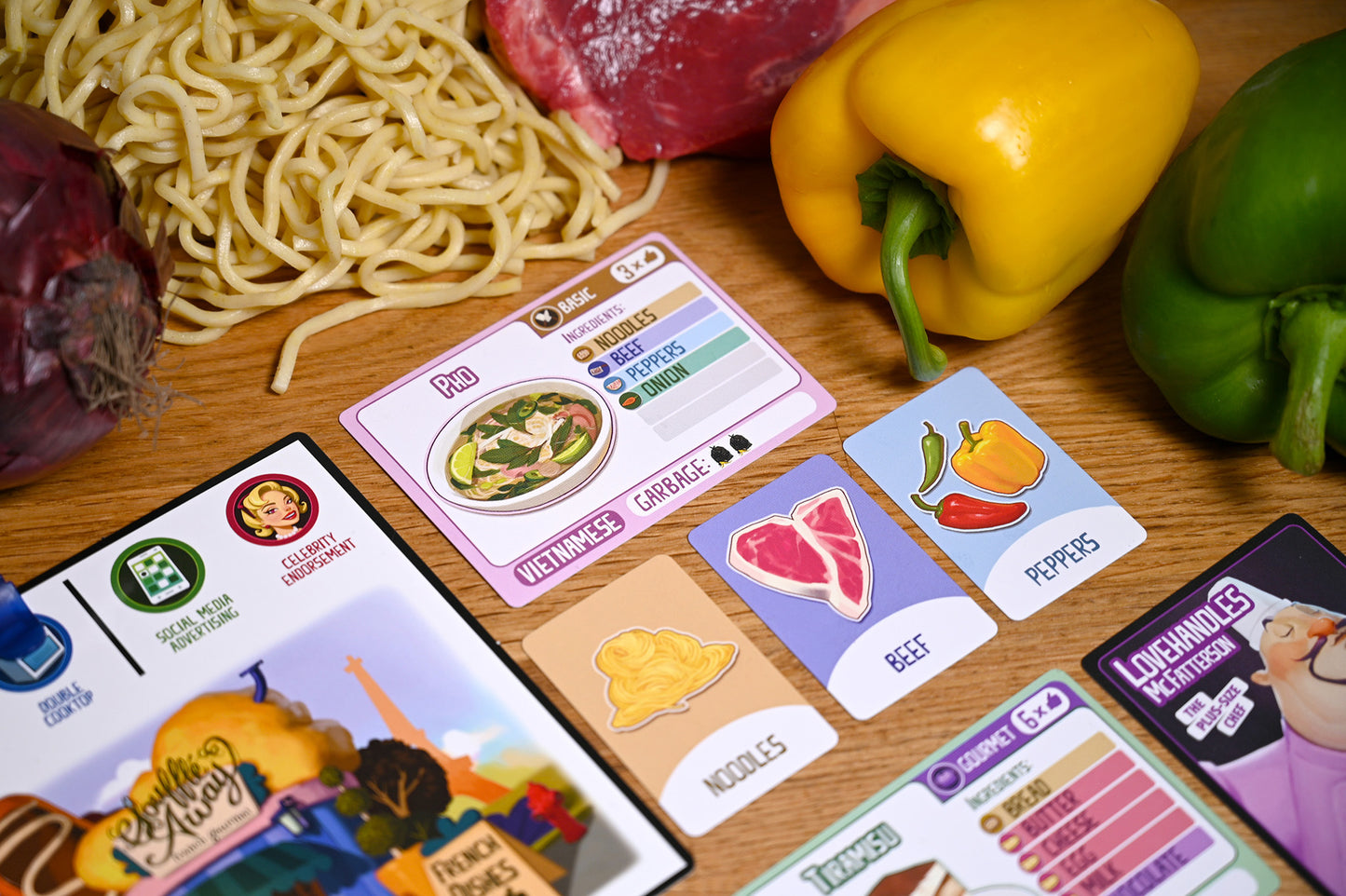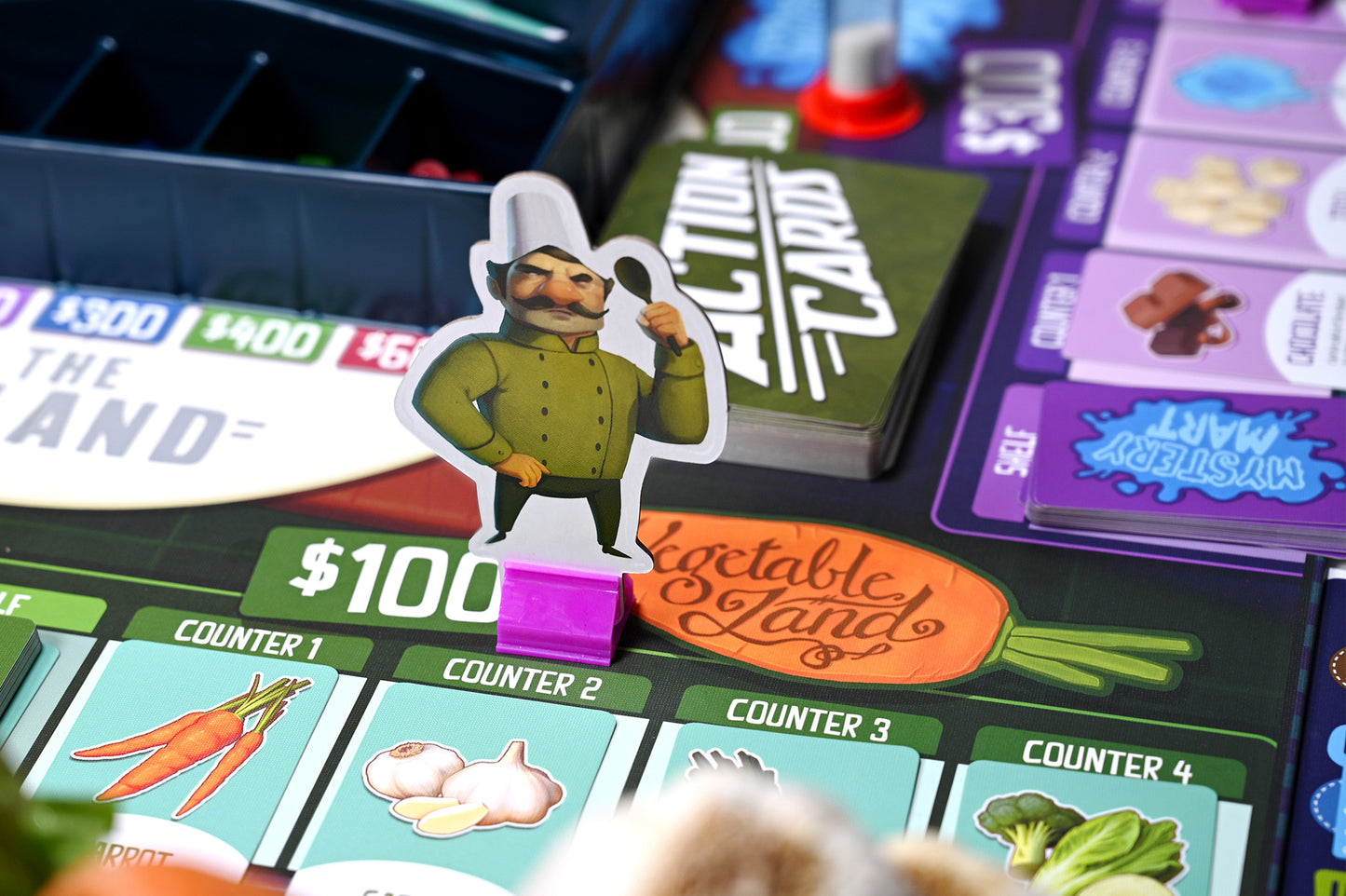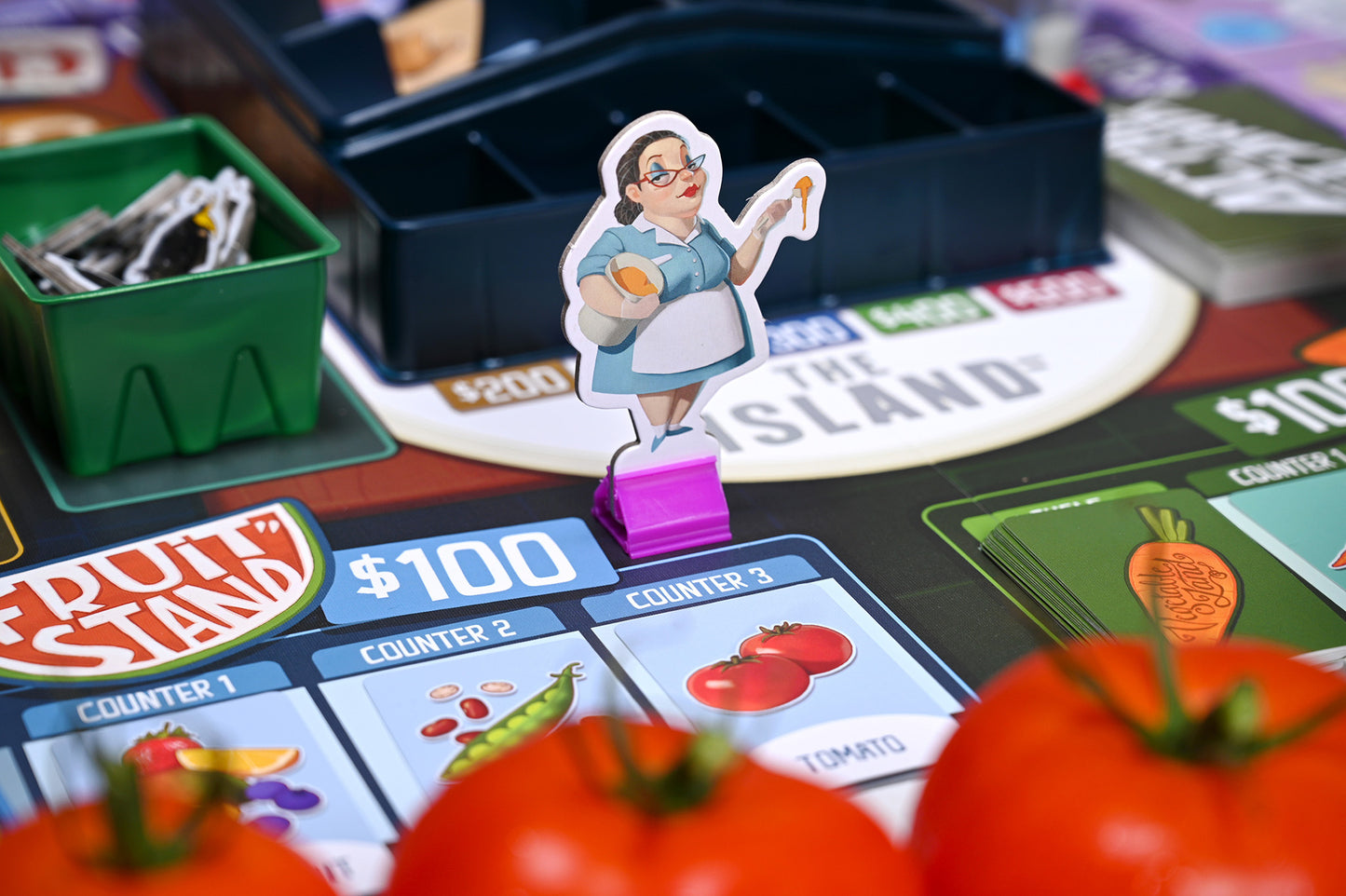 2-6 Players | 45-60 Minutes | Ages 10+

This might be my family's new favorite game.
Mark Streed | The Dice Tower
Some of the most beautiful components I've seen.
Jane | Backer #2331
The game is visually stunning and provides engaging game play that will have you fighting over everything from leafy greens to garbage.
IndieGameReviewer.com